Welcome to Highlands Nordic Sno-Park
Welcome to Highlands Nordic Sno-Park. You have found winter's hidden gem tucked into the Okanogan Highlands, with 36 plus kilometers of trails beautifully groomed for classic and skate skiing. We now have marked snow shoe trails as well. Come meander through open meadows, cross creeks, climb steep wooded hills, and descend back to where you started. Catch your breath with views of Mt. Bonaparte, Baldy Mountain, and the Cascades shouldering into Canada. Build a warming fire in the ski shelter and enjoy a picnic lunch while you watch your children glide as easily as they walk. Ski in the sunlight of a short cold day when the frost crystals are shooting up tinsels of mirrored light. Ski in the moonlight of a long cold night when the snow shadows are longer than the trees are tall. At any time and in any weather, we invite you to come ski!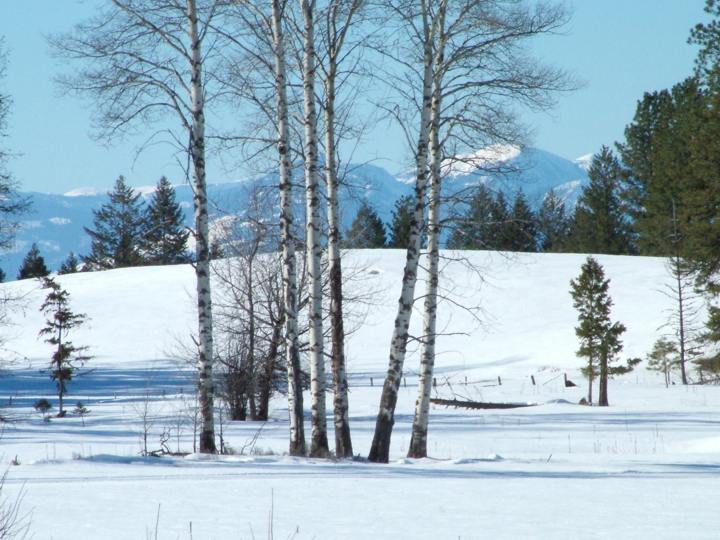 Highlands Nordic Sno-Park is part of the Washington State Sno-Park system. You must purchase a valid parking permit to use the area, but there is no daily charge to ski. Permits are available for the day ($20.00) or the season ($50.00) and can be purchased from Forest Service offices, other vendors, and on line at http://parks.state.wa.us/134/Permits .

Highlands Nordic is about 16.5 miles from Tonasket, WA and easy to find. From Tonasket, take Havillah Road (right turn if traveling north) at the north end of town toward Sitzmark Ski Area. Drive 15 miles NE to the Mill Creek Road (Forest Service Road #3230). Turn right, and take Mill Creek Rd. 1.5 miles to the main parking lot. A smaller parking area 0.3 miles from the turnoff accesses the lower trails directly.

If coming from Oroville, take the Molson Grade Rd. east from the center of town and follow the signs to Sitzmark Ski Area. Continue past Sitzmark and go through Havillah. The Mill Creek turnoff is approximately 0.5 miles south of Havillah.